Gutter Installation & Repair
Protect Your Home with All Out Roofing – Professional Gutter Installation!
The Seamless Gutter Installation Experts of Texas
Here at All Out Roofing, we specialize in assisting you with selecting the ideal gutter system for your property. We offer a wide range of gutter colors and materials, including seamless, aluminum, steel, copper, and more. By choosing the right gutter installation, you can enjoy reduced maintenance and lower repair costs.
While gutters may not be the most thrilling aspect of home improvement, installing a seamless gutter system is a practical and essential investment that provides significant protection. Gutters play a vital role in maintaining the health, beauty, and efficiency of your home by preventing water damage. Properly installed gutters effectively divert damaging water away from your roof, house, and foundation, ensuring that moisture is kept away from windows, doors, walkways, and other vulnerable areas. With a reliable gutter and downspout system in place, you can avoid unpleasant water-related issues such as fascia and mold damage.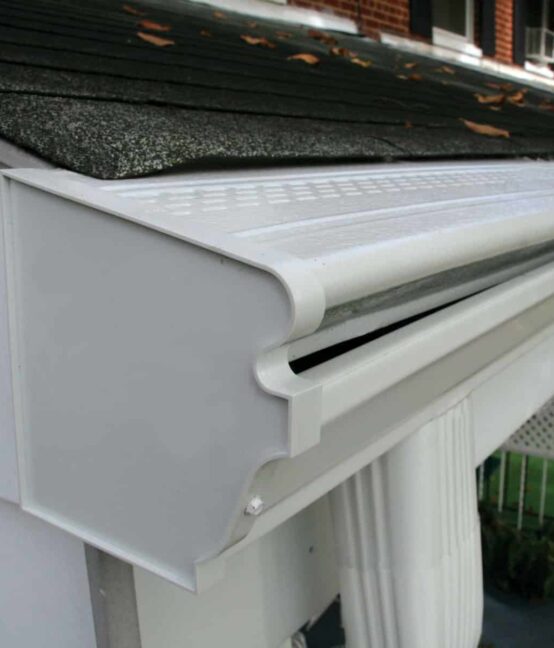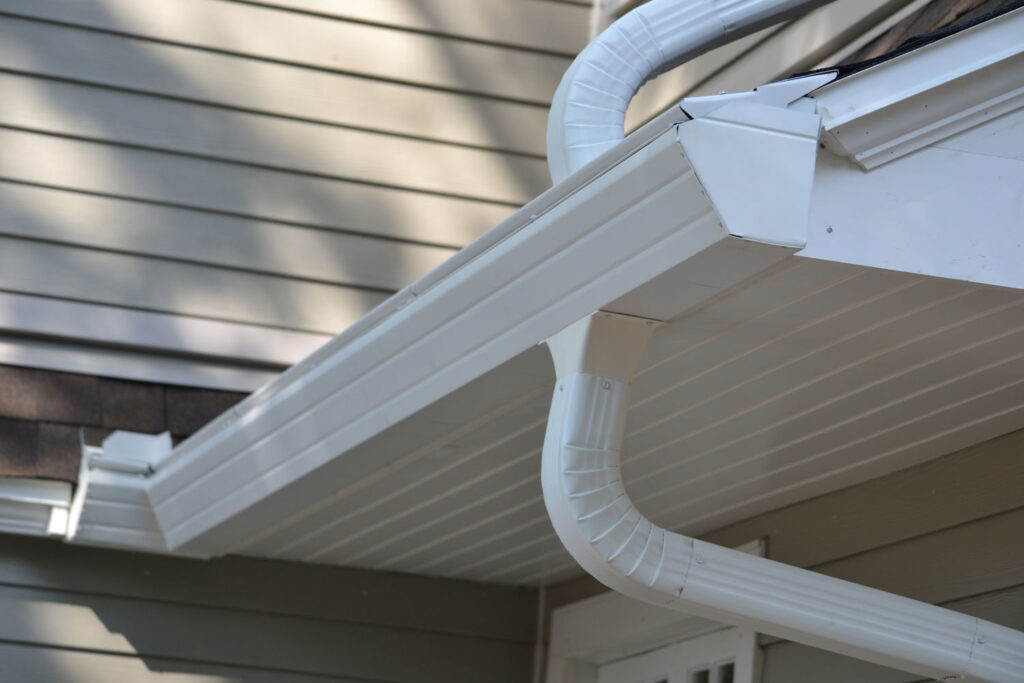 High-Quality Custom Gutter
At All Out Roofing, we have a team dedicated to providing top-notch rain gutter and downspout services. Our experts specialize in creating seamless and pre-painted aluminum or copper gutters, complete with custom flashings and a range of gutter profiles. We take pride in delivering high-quality rain gutters that are tailored to fit your specific needs. Our skilled technicians will measure, fabricate, construct, and install your gutters on-site, ensuring a precise fit. We have earned a reputation for getting the job done correctly the first time.
The All Out Commitment
For many construction companies, the most common complaint they hear from customers is the lack of timeliness when it comes to response. At All Out Roofing, we understand how important it is to provide a fast response to every customer inquiry.
That's why we prioritize eliminating this complaint for all of our customers. No matter the size of the project or the complexity of the roof inspection, we at All Out Roofing are always available to provide free quotes, free proposals, and roofing consultations. Our team of experienced and knowledgeable residential roofers are ready and available to answer any questions you may have.
We understand that when it comes to roofing, time is of the essence. That's why our team always strives to provide the highest quality of service in the quickest and most efficient way possible. We are committed to providing the best customer experience and ensuring that you are satisfied with every roofing job we take on.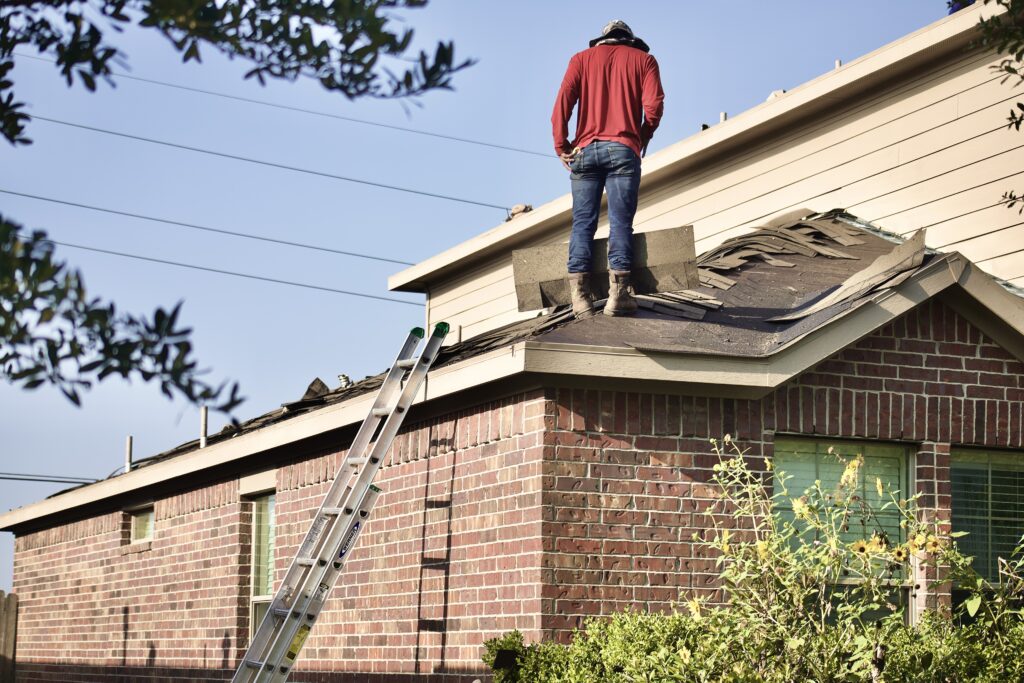 Keep Your Home Safe & Valuable with All Out Roofing Gutters!
We recognize that gutters are often overlooked and forgotten about when it comes to home maintenance. However, it's crucial not to underestimate the value of having high-quality gutters. They not only redirect water away from your home but also offer significant advantages:
Protects against home deterioration: In the absence of a reliable system to divert rainwater, your roof or siding can suffer from water damage, leading to cracks and breakage over time. This gradual decay can result in additional financial burdens and headaches.
Improper installation of gutters: This can result in water splashing onto your lawn and garden areas, causing erosion issues in your yard. Additionally, the presence of standing water can lead to muddy soil, foundation issues, diminished curb appeal, and less fertile soil. It is important to address these concerns to prevent soil erosion and maintain a healthy outdoor space.
Maintaining a strong foundation: This is crucial. Inefficient gutters that allow water to accumulate near your home's foundation can cause the soil underneath to become soft, resulting in a loss of strength and stability. This can lead to walls separating from the rest of the house and even a complete structural collapse.
Keep your siding safe: when water seeps through gaps and reaches your siding, it can cause the growth of mold, mildew, and eventually result in rot and rust. However, by having professionally installed gutters that are regularly maintained, you can ensure that your home remains completely waterproof.
Protects your home from mold: malfunctioning gutters lead to increased water accumulation, resulting in excessive moisture and creating an optimal breeding ground for mold. When water seeps into your walls, the drywall becomes susceptible to the growth of hazardous mold.
Call Us Today For A Free Inspection